Applied Behavior Services
Therapeutic Education Center​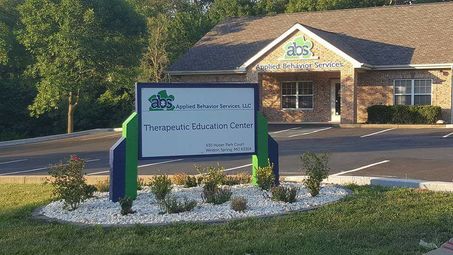 We are pleased to announce our new 5000 SF facility with classrooms, therapy rooms, sensory rooms and fenced playground area! Year round programming! Call or email today for info on enrollment.
​
Hours: 9am-3pm M-Th; 9am-12p F
1) early intensive behavior intervention program for children ages 2-5
2) autism classroom for elementary and middle school children
3) intensive behavior support classroom for elementary and middle school children
Classroom programming developed and implemented by Board Certified Behavior Analysts (BCBAs) and Certified Special Education Teachers.
​
All classrooms include academic, social, and behavioral curricula designed to meet each child's individual needs.
1:1 support for students from registered behavior technicians with extensive training and experience in ABA (2:1 support is available if students do not require 1:1 assistance). Payment options: medical insurance, private pay, state funding sources (DMH, DDRB, Regional Center), and funding from school districts.
​8/21/17 First day of classes
9/4/17 Labor day—NO CLASS
10/13/17 Professional Development Day- NO CLASS FOR STUDENTS
11/22-11/24/17 Thanksgiving Break—NO CLASS
12/22/17-1/2/18 Winter Break—NO CLASS
1/15/18 Martin Luther King Jr Day-NO CLASS
2/19/18 Presidents' Day—NO CLASS
3/19-3/23/18 Spring Break—NO CLASS
5/28-6/8/18 Summer Recess 1-NO CLASS
7/4/18 Independence Day-NO CLASS
7/30-8/12/18 Summer Recess 2—NO CLASS