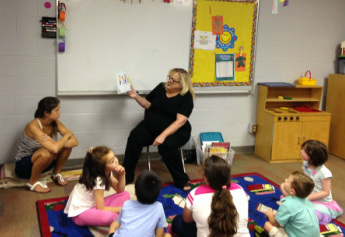 Many children with autism or related developmental disabilities struggle with language, social, adaptive behavior or attending skills. Traditional teaching methods may have limited success. While many therapies and methods have arisen in recent years, it can be difficult and overwhelming to identify which treatments to pursue. Applied behavior analysis is supported by over 30 years of research as one of the most successful methods for teaching children and individuals with developmental disabilities. At Applied Behavior Services, we utilize applied behavior principles, the most up to date research, and years of experience in the field of ABA to help each child reach his or her full potential. Each early invention program is highly individualized and customized for the child's unique needs. By starting with an initial skills assessment, our Board Certified and licensed Behavior Analysts pinpoint each child's strengths and challenges to develop a comprehensive treatment plan. While each child's programming varies, the overall goals of programming are to enhance the child's independence and quality of life and teach the skills necessary to successfully transition to the school setting. Each program involves a systematic teaching approach in which opportunities to respond and be successful with skills are maximized. While a highly structured one-to-one setting is often a necessary component in the early stages of instruction, this is balanced with teaching in the child's natural environment to facilitate generalization. Our professionally trained behavior assistants are provided with ongoing training and support from Board Certified Behavior Analysts and Associate Behavior Analysts. These professionals communicate at each session with parents and caregivers to provide them with the training and support necessary to make the child's program valuable for the entire family.
To schedule an evaluation for your child or speak to us about our programming, contact us at (314) 305-0041 or
lisa@helpwithbehavior.com.
---